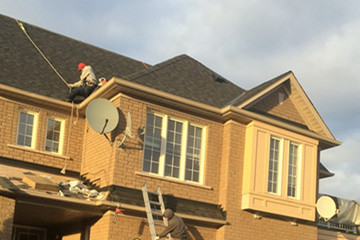 Shingles Roofing
Our company provides IKO.GAF. BP LANDMARK.CRC.etc..We also have 15 years labour warranty.
Flat Roofing
Major types of flat roofs that we do are EPDM, TPO, Hi-Tuff, Build-up (Tar-and-Gravel), and Modified Bitumen Roofing Systems.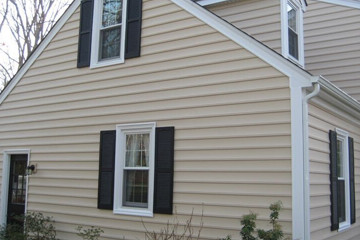 Siding
Complete exterior package with vinyl siding, prepainted aluminium soffit & facia and continuous prepainted steel eavestroughs is supported to allow you to enjoy the least maintenance and the most satisfied exterior of your house. A wide variety of colours are available to be chosen in GTA, and installed by our experienced exterior staffs that will look after all your needs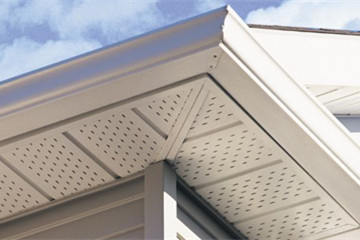 Soffit and Fascia
Whether it's a custom built house or a dilapidated 100 years house, our reliable installers will repair or install new soffit/fascia
to improve your house. And, simply a repair will do if the soffit/fascia is damaged from raccoon or a gust of wind. All works are guaranteed.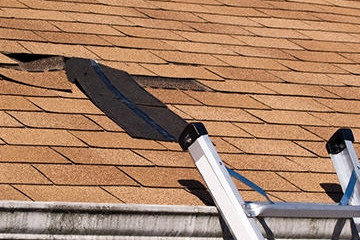 Roofing Leak
Helping you to fix emergency leaking is one of our service. Repair shingles for one year labor warranty.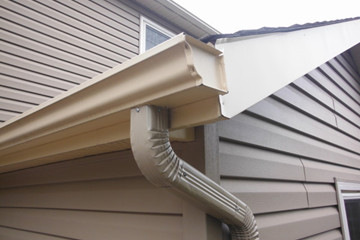 Eavestrough/Gutter
All eavestrough comes in many different colour that you can choose to match your existing house. We carry 5″ or 6″ eavestrough made of aluminum that doesn't rust and we make the product right in front of your house. If you live in an area with lots of foliage, than you might considered installing the (Alurex product) leaf guards to protect leafs from clogging your eavestrough. Please ask us about schedule maintenance for properly maintaining your eavestrough.